creative custom designs for your apparel.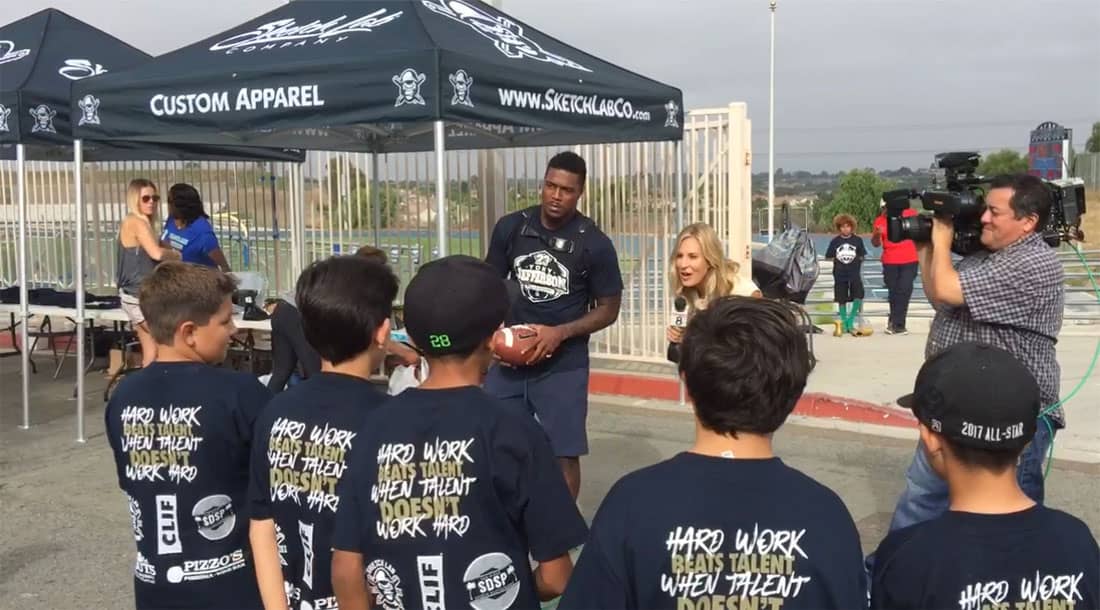 Our Story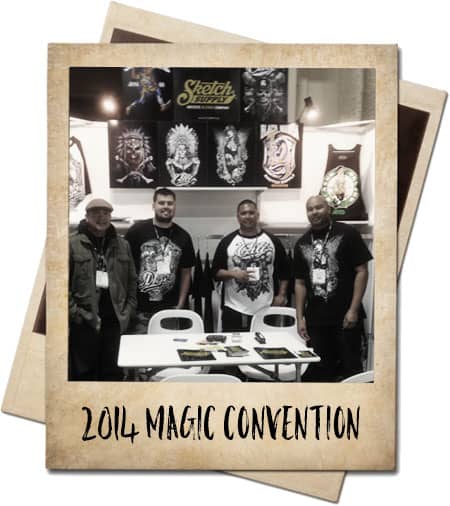 The Sketch Lab story began in 2007 when 2 friends got hype about starting a streetwear clothing brand. The idea came about when Chris Baladad a graphic designer from San Diego worked for a licensed t-shirt company that created graphic t-shirts for the big box retailers. He then got his friend since elementary school Rob Blake involved who was a video editor making videos for an SEO company. They started a brand called "Black Sunday" a Nation For Life Brand built for the streetwear Silver and Black fan base. With the cool mystique, hardcore skull t-shirt designs, typography, snapback hats and accessories separated Black Sunday from rest of the pack.
People started to take notice of the artwork, marketing and apparel of Black Sunday. Businesses and organizations began to inquire about custom artwork and apparel for their own apparel. Slowly the 2 friends started developing brands, custom artwork and apparel for brands like Hooters, Tesla, Canelo Alvarez, Golden Boy Promotions, Tecate, Hennessy, UCSD Health, Novo Brazil Brewing and more… In 2013 Sketch Lab Company was officially incorporated as a business and called there home base "The Lab". The small team of artist and street team troops formed at the "The Lab" and started the movement creating custom designs for apparel and never looked back.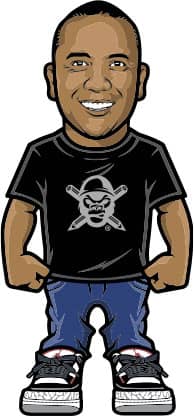 Chris Baladad
Co-Founder of
Sketch Lab Company
Chris Baladad was born and raised in Sunny San Diego California where the game of football was introduced to him. Started playing pop Warner football at the age of 7 and throughout high school as a running back and quarterback. Football was his life but keeping it real wasn't going to make it in the NFL. Now the dreams of playing in the NFL was a long shot and with the direction of Chris's parents it was time to sit-down and figure out a new path and career. A close friend was attending the art institute of san diego at the time and sparked interest for Chris.
After long thought Chris finally enrolled into the Art Institute of San Diego and graduated in 2000 with a bachelor's degree in graphic design and advertising. Now out of college it was a rough road to begin with taking odd jobs and freelancing. Chris finally landed a dream job as a graphic designer for a t-shirt company designing licensed and non-licensed t-shirt graphics. This was the start but after years of designing profitable graphics and art directing for multiple t-shirt companies it was time for the next step and start his own company. With a passion for football and sports Chris and his partner Rob started a sports brand called Black Sunday. With continued success following the Black Sunday brand they expanded and started Sketch Lab Company.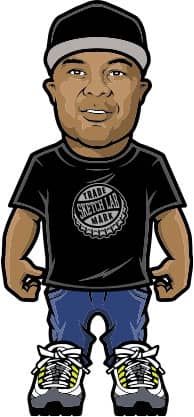 Rob Blake
Co-Founder of
Sketch Lab Company
Rob Blake Sales